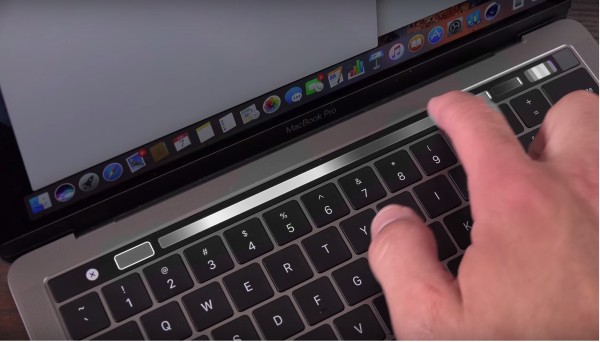 Macbook pro (2017) the environment friendly!
Updated 19.06.2017
Apple has renewed macbook pro series and it's time to look at them. What they have done, what's new
Let's start from fact: it must be the most eco friendly green environment macbook from apple. It has: Mercury-free LED backlit display, Arsenic-free display glass + it's BFR-free, PVC-free6, Beryllium-free and recyclable aluminum enclosure. This is actually surprise. Nice to see Apple is made clear decision about their thinking of green environment
Apple macbook pro comes in two sizes: 13″ and 15″ inch. Both have silver and space gray casing availaible to choose from. Without charging stand-by 30 days. Direct play iTunes movie 10 hours on battery. That's statement from apple. You can also choose with touch bar or not. Touch bar is LED based. Has great functions. Can add custom shortcuts to apps. Very good internal speakers. That's one thing what apple with macbook pro's as surprised from beginning
But wait.. before we continue there is one thing to clear up! Yes in year 2016 apple updated also macbook pro lineup (the touch bar feature, new keyboard, cpu..). And yes in 2017 they did it again. Most part with never CPU (Kaby Lake). That confuses littlebit. However claim is that's only thing they updated. Performance diff. should not notice so much.
Yeah, that left me guessing as well..
Overview of 2017 model:
Gallery
Videos
Sad to hear, clowing apple logo is gone but hey this new solution saves actually energy..
Note: Good thing to understand is that new 2017 models are not yet at apple shops all around of world. Before buying, ask!
For bonus here is also benchmark of 2015,2016 vs 2017 macbook pro picture and video of 2016 vs 2017 model
Video
Conclusion:
Would i? I like green thinking. Apple new macbook pro's are really made with envoriment thinking in mind (up in article). For me this matters.
[letsreviewunique pros_title="All for it" pros="Environment friendly,Mercury free led,Arsenic free glass,BFR, PVC + Beryllium free,Different colors, LED touch bar" cons_title="Not so much" cons="Price,MagSafe is gone,No ext. memory slot" accent="#444″ final_score="" format="4″ skin="1″ animation="1″ design="5″]Well done[/letsreviewunique]