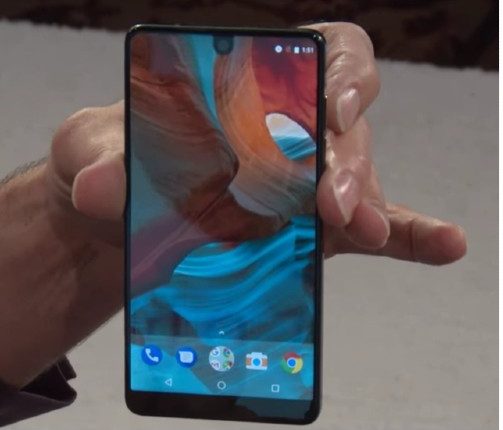 Essential PH-1 phone early view
Phone that makes headlines right now in android phones market is essential PH-1. Partly due to fact it's designed by person who founded first android company. And other part is, people have high hopes for non bloated android phone, plus this phone will compete against big players like samsung. Least in terms of price.
Specs:
Display: 5.7″ LCD IPS 2560 x 1312 QHD, Corning gorilla glass
CPU: 2.45 Ghz Octa core snapdragon 835
Memory: 4GB ram with 128GB Rom
Camera: Dual 13MP rear camera with dual tone LED flash + 8MP Front camera
Battery: 3040 MAh battery
Phone case: titanium (thus claim, stands out drops)
Optional snap on 360 camera with slide, meaning no need to move phone. Select area from phone and make picture (huh+wow).
Pictures:
Andy talking about phone and showing it at recode (watch from part 12:27)